Panel Presentation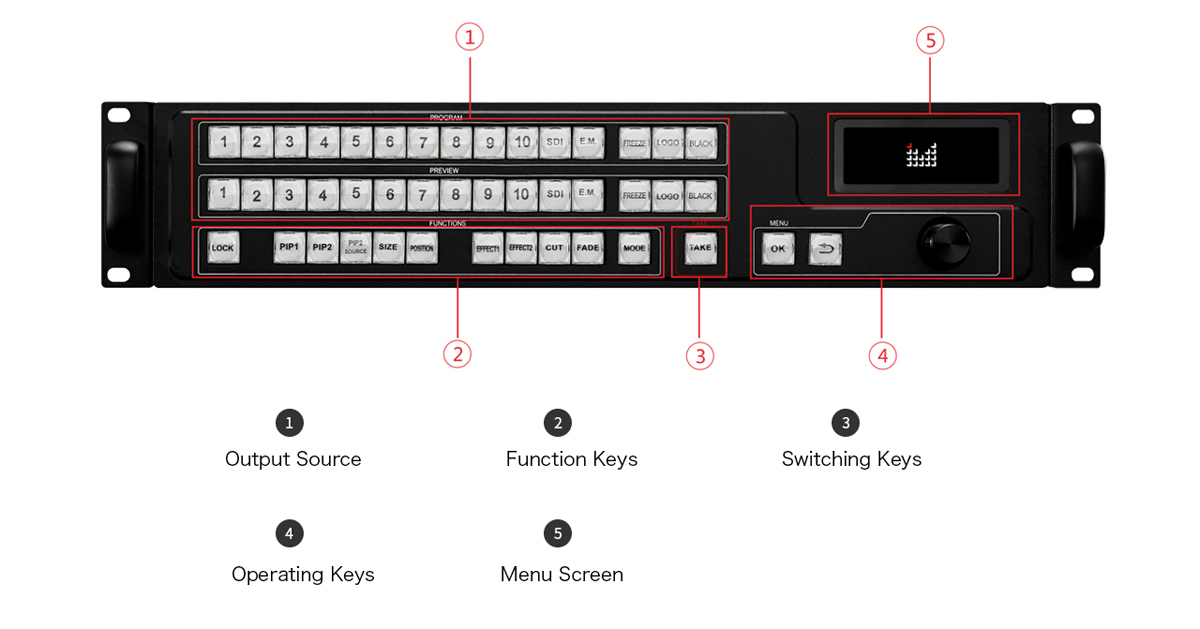 ---

---
Preview Switching
MIG-620C supports 12 input signals and preview switching among 12 input signals.
It has 16 switching effects, including cut, fade, slide, and there is no black when switching.
---
Three Layers Output + 1 HD Logo
MIG-620Csupports PIP/POPof dual pictures or three pictures by setting the size and position of layers.
And it also supports saving 8 logos at maximum to any output.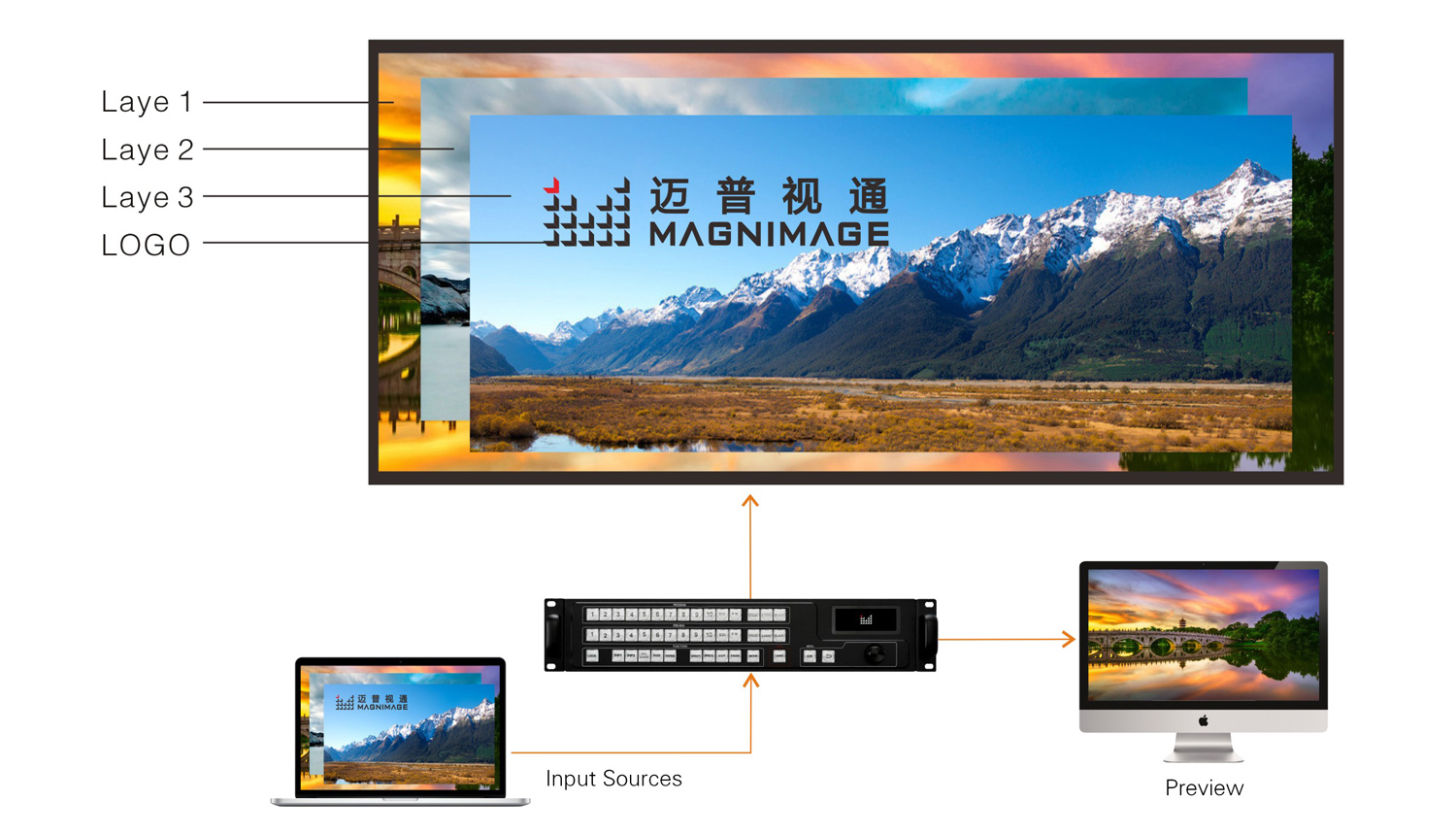 ---
Preset Function
Preset function allows user to save presets and load them when doing a live show.
This is a quick access to switching operation.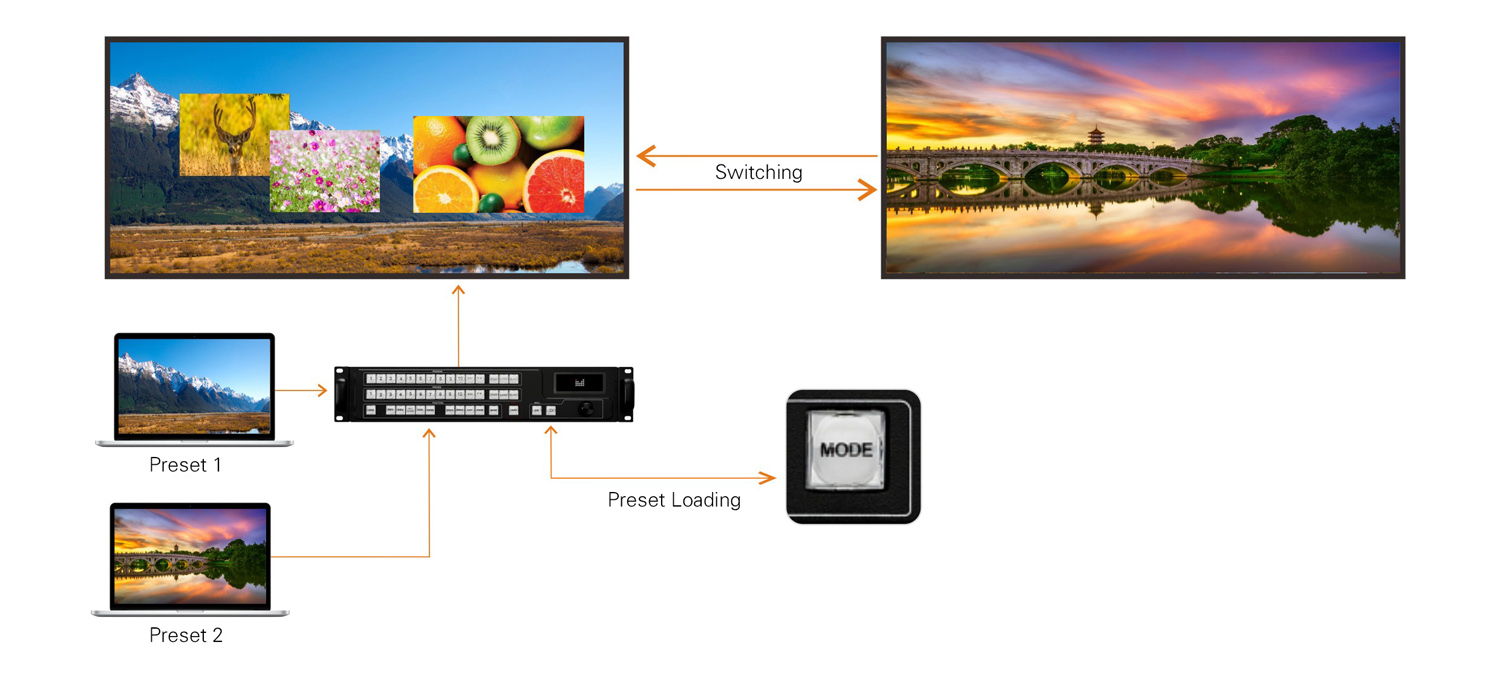 ---
LogoFunction
In a corporate event, user can save a background into MIG-620C in advance and load it
by LOGO button.
This function is a guarantee to the event, even though the input source is broken down.