Panel Presentation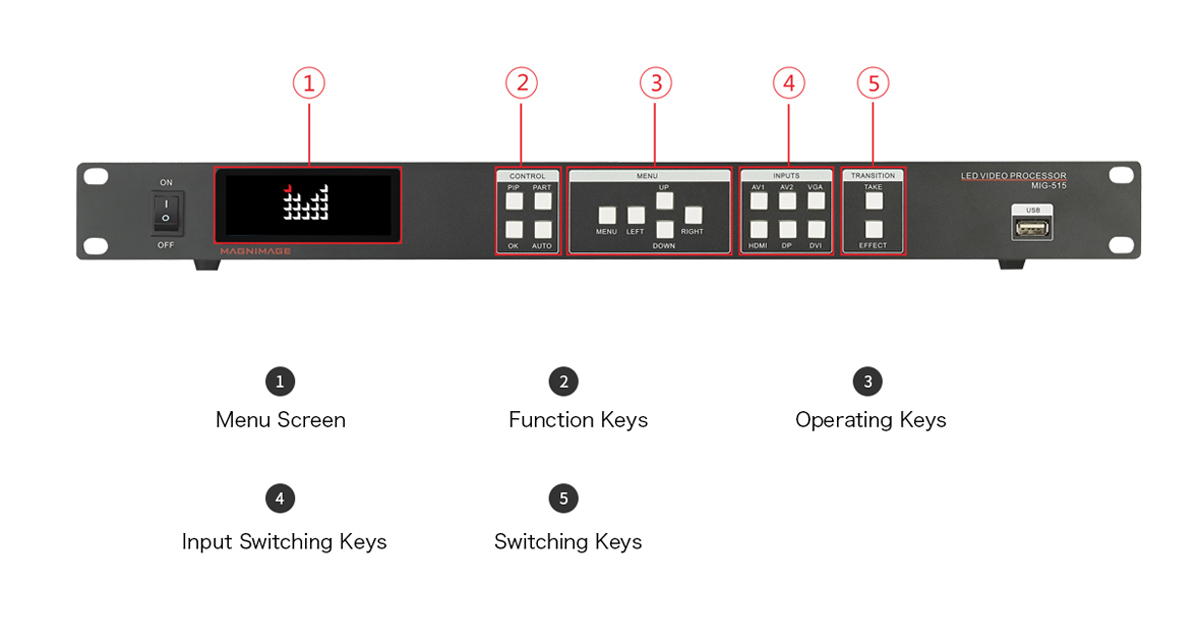 ---

---
Text Overlay
LED-515D can realize text overlay by 2 input signals to meet customer's specific needs.

---
Hot Backup
LED-515D supports hot backup switching.
With 2 inputs, one input is for main source, the other input is the hot backup.
If there is abnormal for main source, the machine will automatically switch to the backup signal to avoid the black screen of LED.