On September 20th-22nd, the biggest LED expo in the world-LED China 2017 was held in Shanghai. Over 1,000 companies attended this show.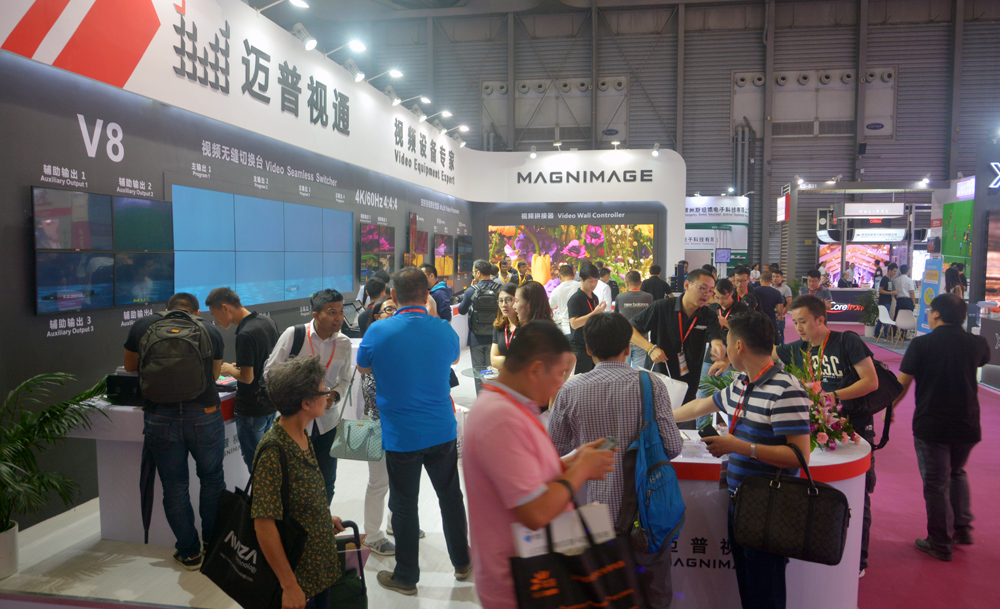 With the latest 4Kx2K video processor, V8 video switcher and video wall controller, Magnimage was one of the most attractive exhibitors in this show.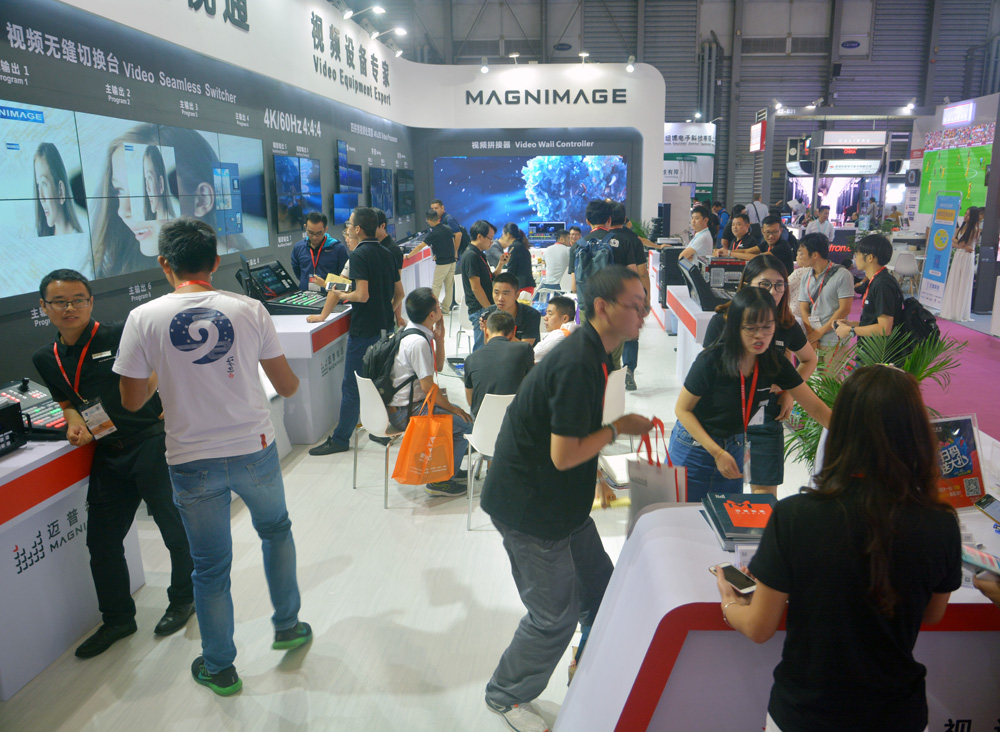 V8, the super star
16 program outputs, 3 auxiliary outputs, 24 mixed inputs, 4K/2k/60Hz 4:4:4 inputs, multi-viewer, HD background, chroma key, edge blending, multi-machine cascading. This is how great V8 exceed the general switcher. Crowded people came to see and want to be the first one to buy.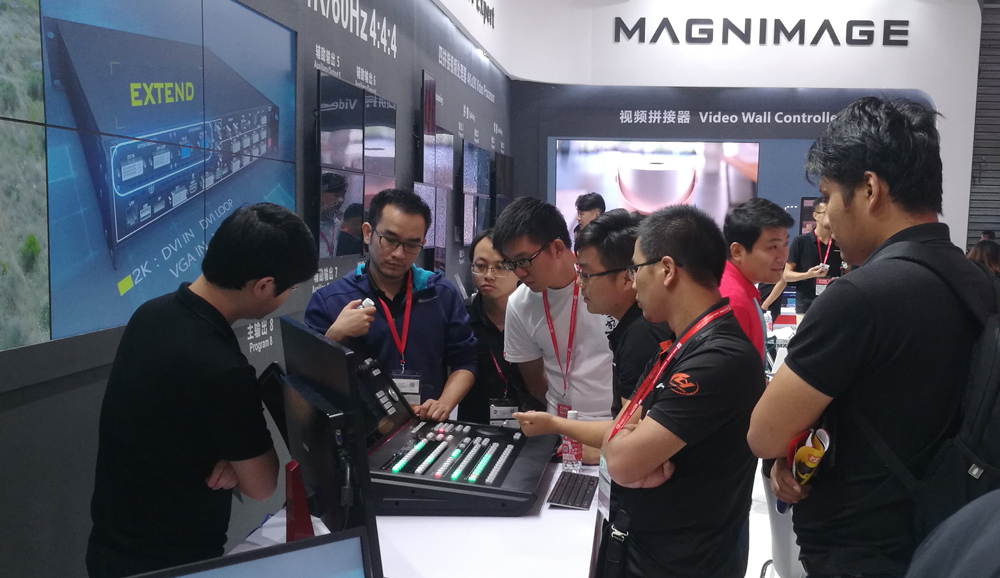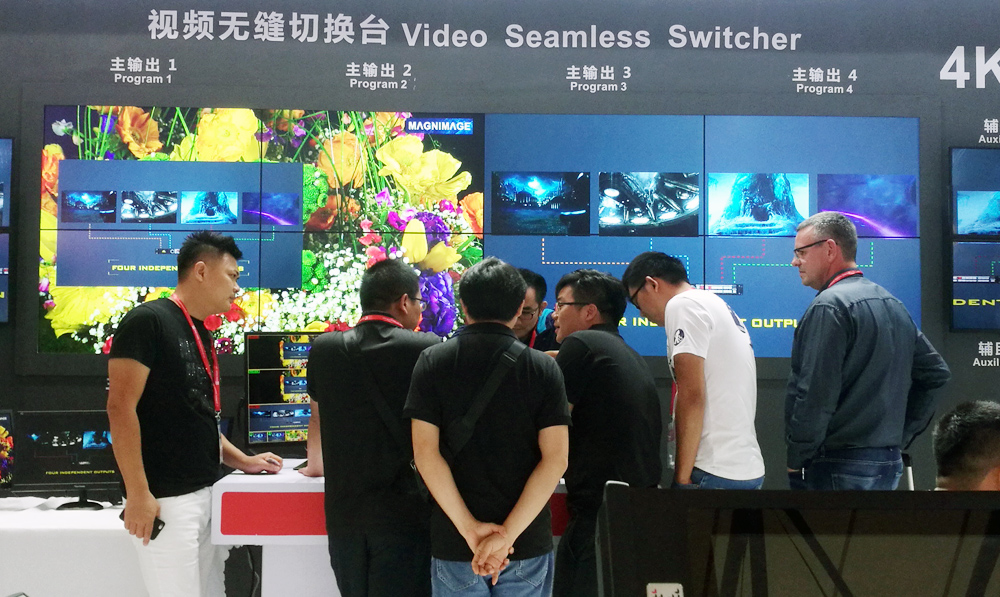 Another star is 780H. With multiple 4K/2Kinput ports, including DVI, HDMI, DP, SDI, 780H is a great solution for all different application. It allows EDID, output resolution setting, various mosaic pattern, cascading...And that is why it attracted so many visitors to see.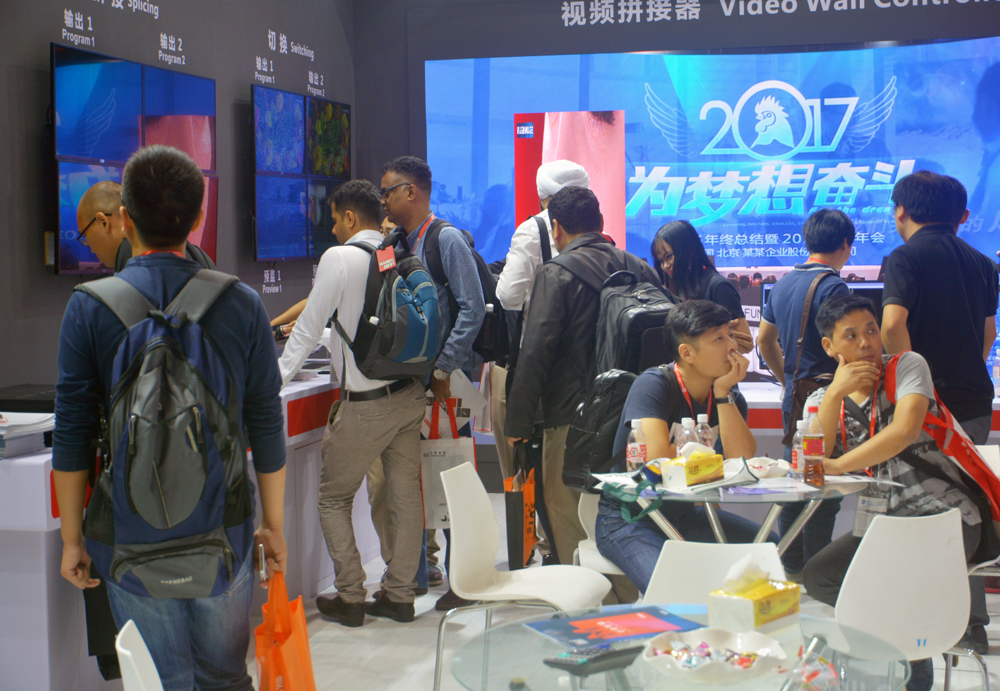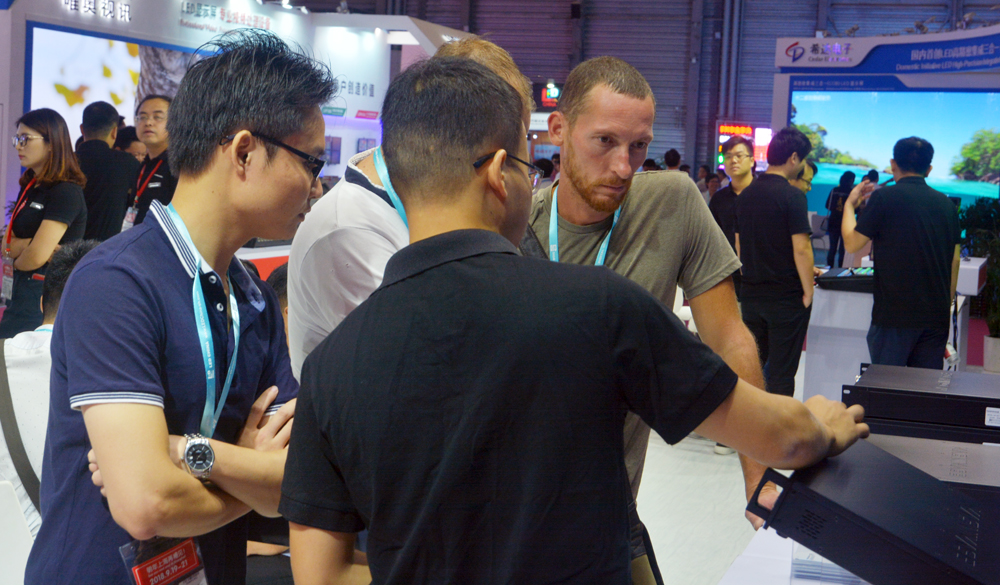 Master of Mosaic, the MIG-CL9000 Series
MIG-CL9000 is a bespoke video wall controller for fine pixel pitch screen application. With seamless splicing, PIP, preset, customized output resolution, iPad control, it is perfect for projects like control room, smart city project, TV system, military command room, video conference room.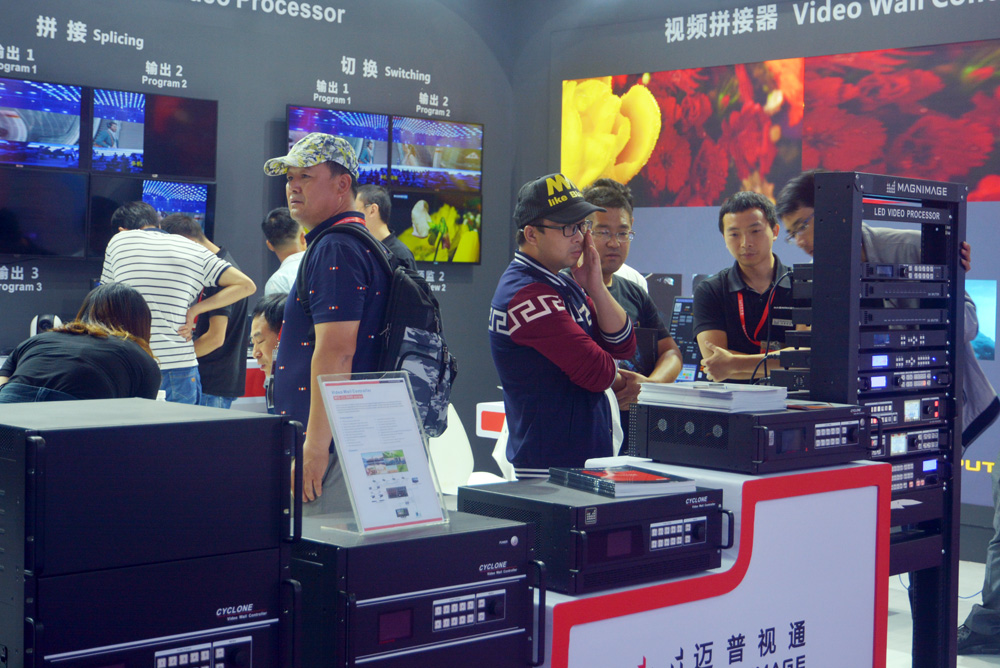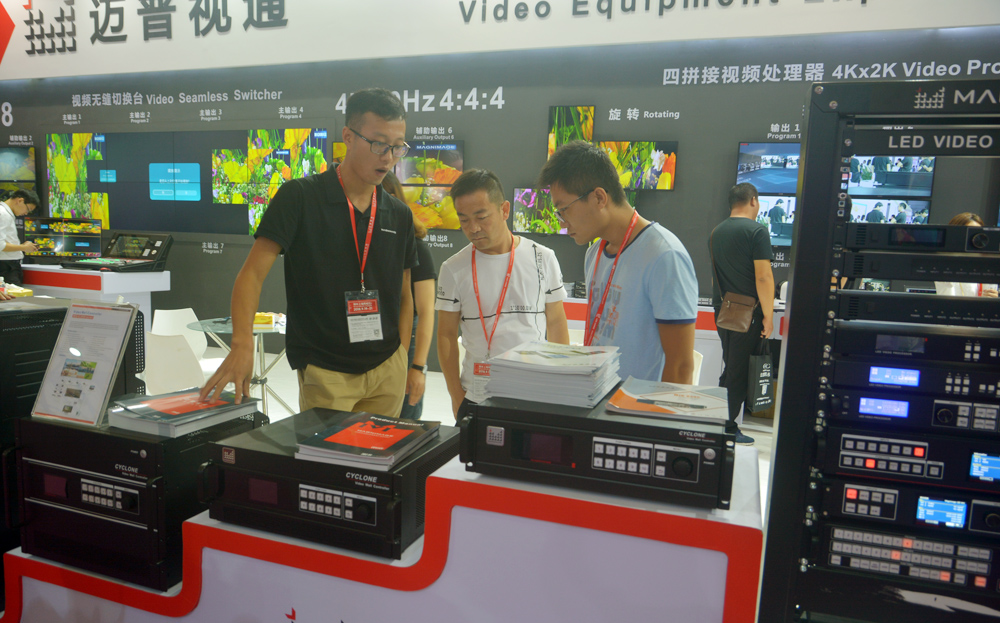 The expo is over, but Magnimage's effort in making better video equipment will never stop.