The 28th KOBA SHOW 2017 was held on May 16-19th 2017 in Seoul. As the unique professional exhibition of Korea, KOBA attracts many exhibitors and audience .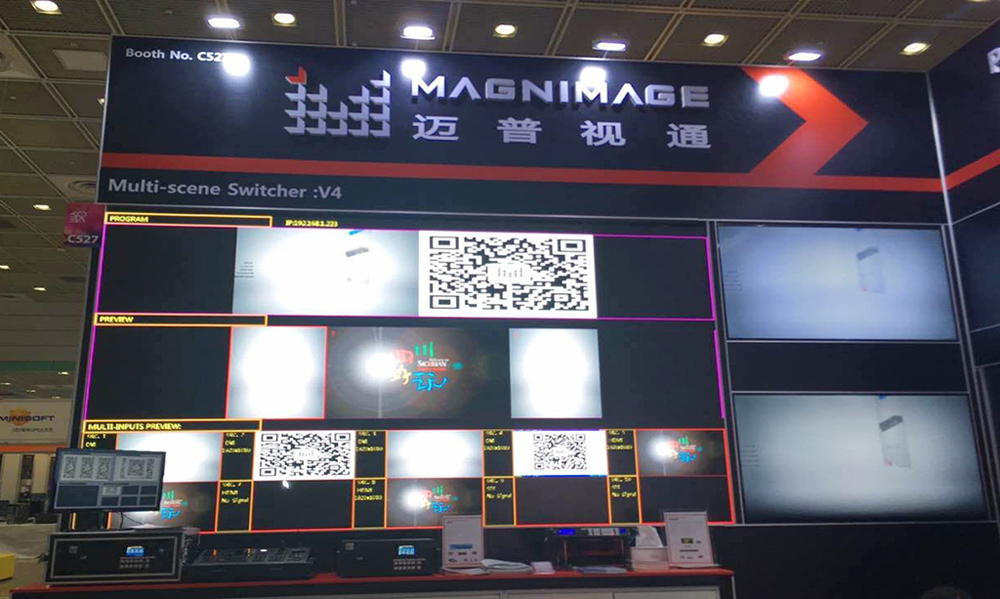 As a high-tech enterprise that provides professional video processing equipment for Korean market, MAGNIMAGE has been participating in this exhibition for three years. At this exhibition , MAGNIMAGE would be posed with 780H video processor, CYCLONE video controller, V4+H1 video switcher, to be the bright spot of this show.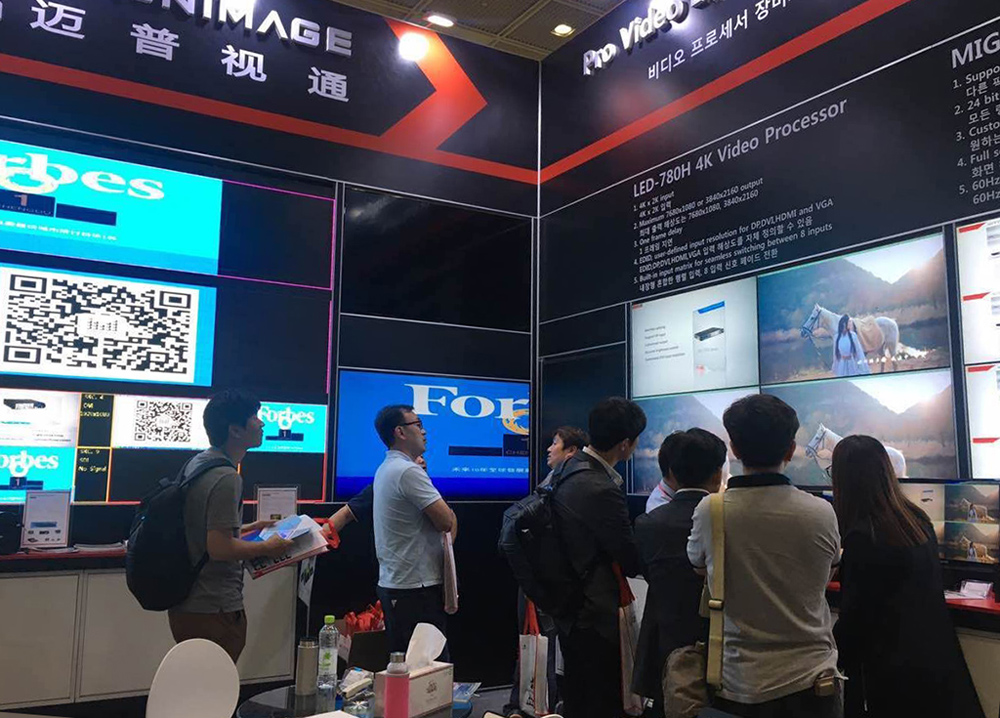 780H is a automatic splicing video processor. The user-defined output resolution is 15360 for maximum width, refresh rate up to 120HZ. It has many functions that praised by clients, like 4 screen mosaic in 1 processor, 4 windows output, output monitoring, multiple cascade, preset switching, customize output resolution and so on.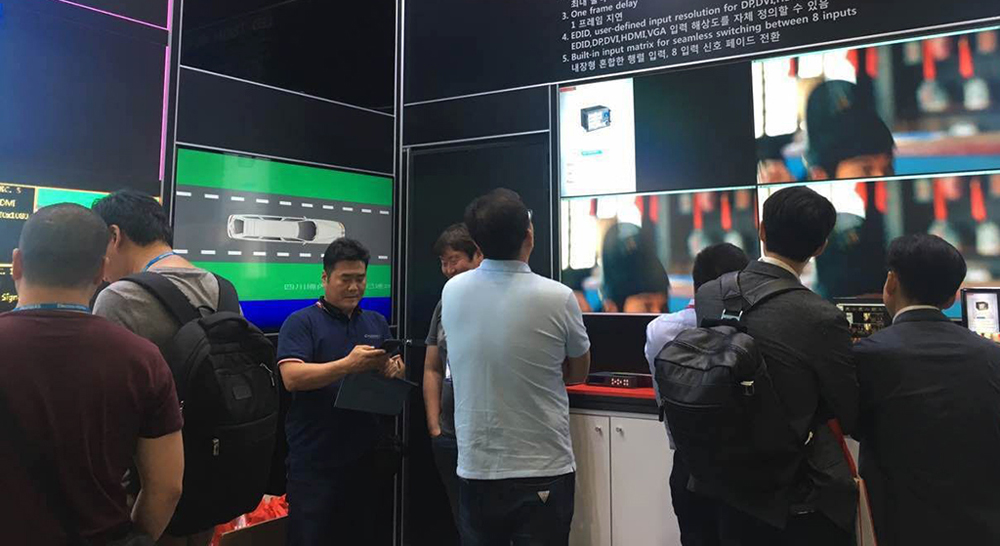 V4 video switcher is composed of the V4 host and H1 console. A single H1 console can control 9pcs V4 host with maximum. V4 host can be used alone. It can also cascade. On exhibition site, it attracts customers' eyes by showing the multi-scene switching, multi-pic switching , back up functions with LED screen mosaic.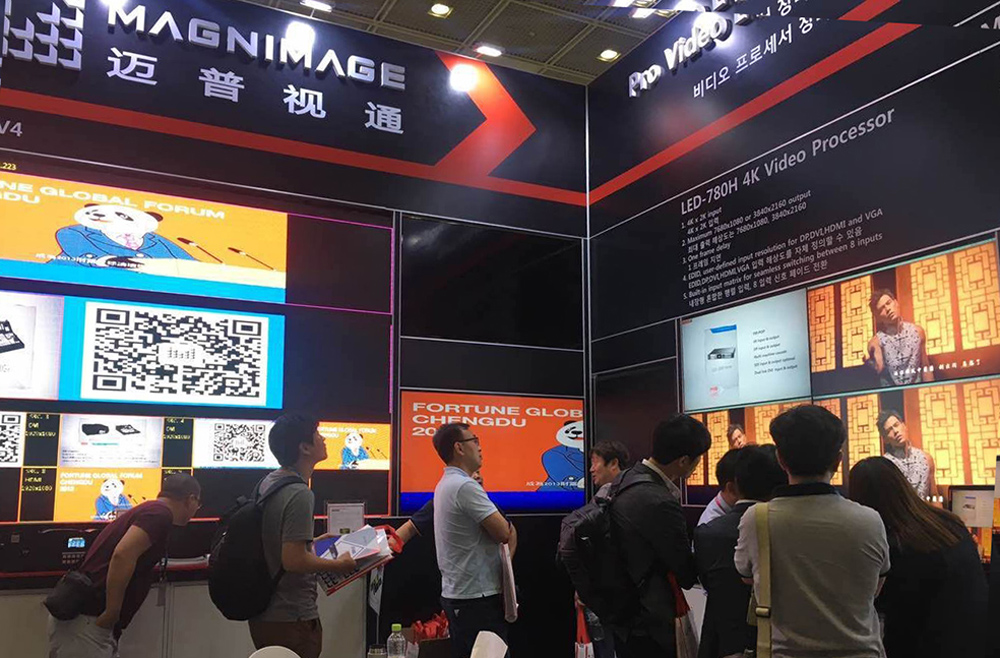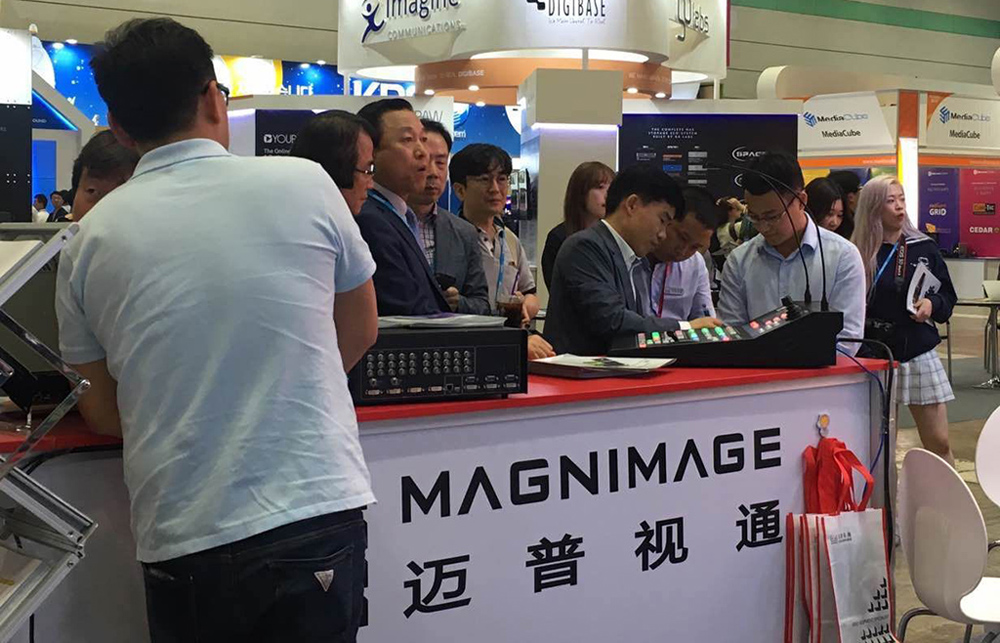 This exhibition also shows the CYCLONE video controller which designs for the small pitch LED screen. It can customize output board and support a variety of signal input, IP camera 4K*2K input, EDID management and customize resolution according to the requirement of customers. At the same time, it can be multi-screen seamless mosaic and multi-window play for security monitoring, military command and other industries.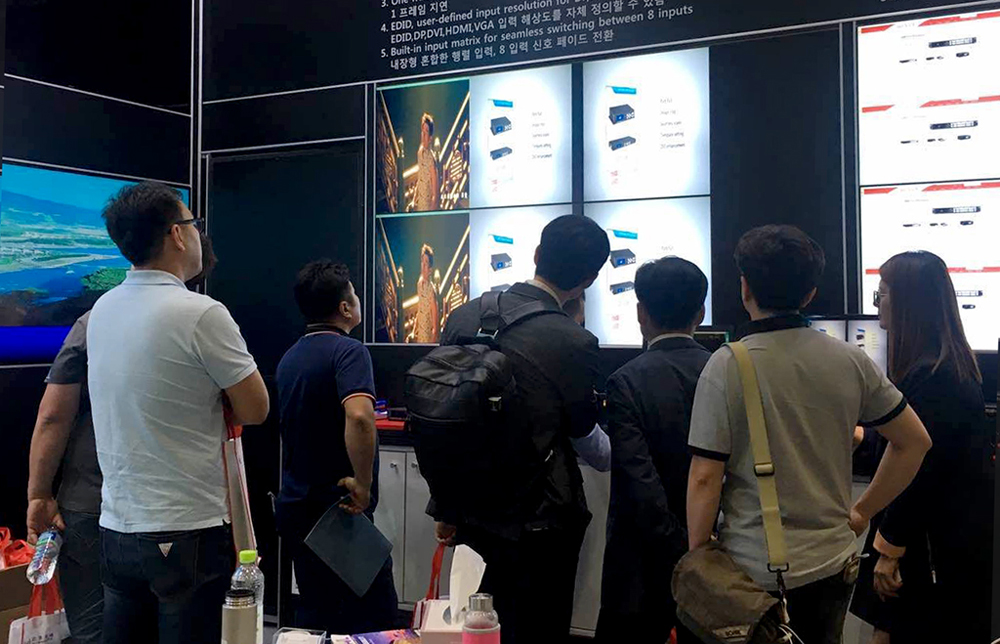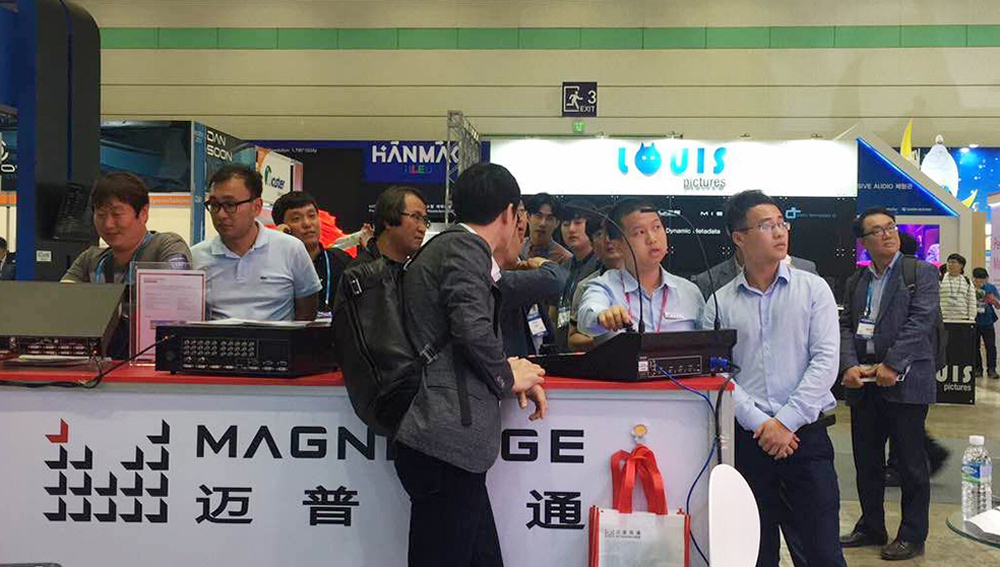 On this KOBA show, MAGNIMAGE is brought into focus because of a variety of advanced video equipment. It also attracts many customers consulting and operating experience, some clients even signed the purchase contract at the exhibition site. We will continue to keeping trying and researching more excellent products to meet the needs of our customers.