MIG-V8 is the latest Magnimage high performance video switcher, using a large storage high speed FPGA and hardware structure with high speed digital bus matrix, which adopt RBG 24bits/60Hz processing inside.
Built-in a high performance zoom core, MIG-V8 supports Multiple screens output seamless splicing, makes output signal clearer , delicate, colorful and ensures the output signal synchronous and no latency. It adopts mixed matrix input, various 4k, 2k input customized module options, supports 4K*2K/60Hz 4:4:4 input and real-time preview to the input and output signal.
Cooperates with consoles like MIG-H8, MIG-V6 it can realize fade-in/out switching among multiple layers and scenes, it was widely used in car exhibition, business conference and stage show, etc.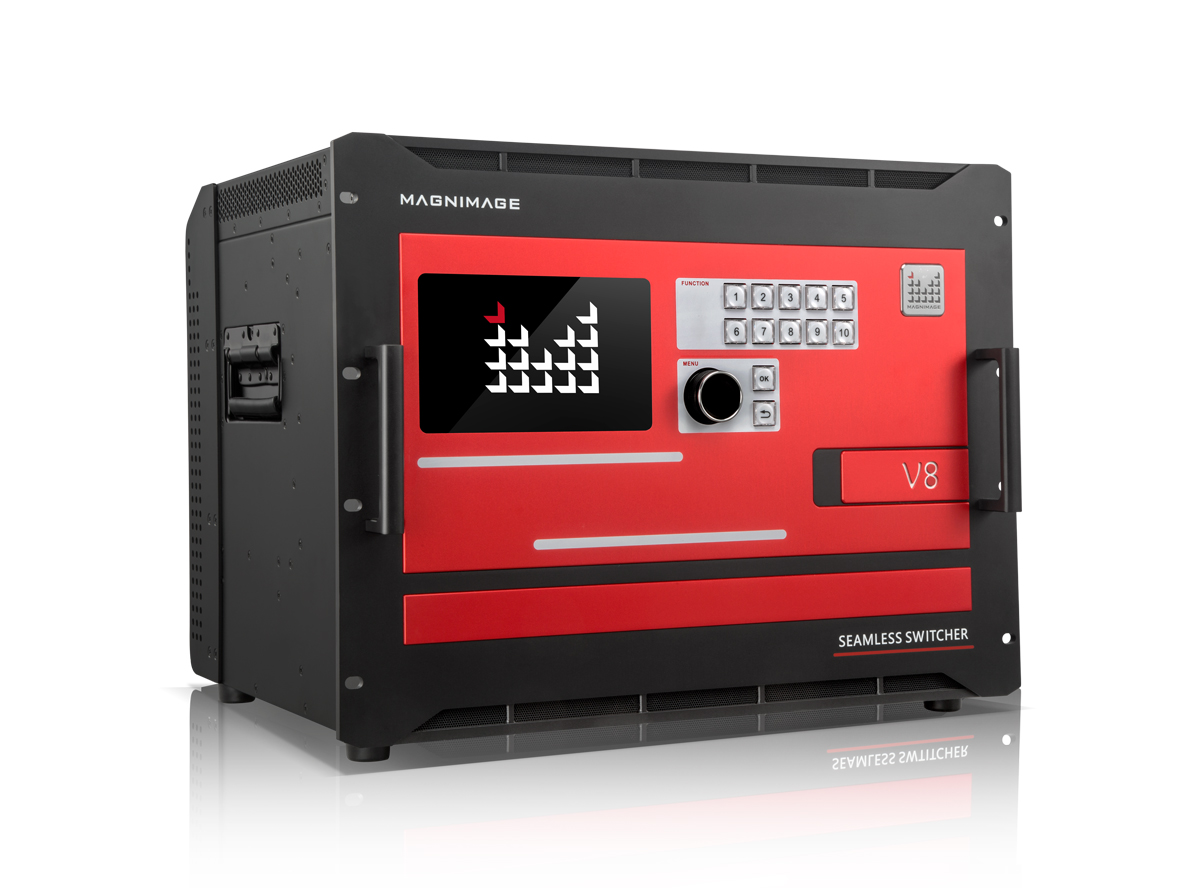 8 program output, support 16 layers, layer size and position changes arbitrarily.

8 AUX output, supports mosaic and zooming.

3 Aux loop output.

1 multi-screen preview, input and output signal real-time preview,

and supports customize layout.

1 IP output for monitoring on the console.

36 mixed matrix input, with multiple 2k, 4k input options.

Support HDCP1.4&2.2.

Supports 4K*2K/60Hz 4:4:4 input.

Supports HD native background capture.

EDID management on input signal.

Image crop, layer zooming.

Test overlay.

Edge blending.

Supports outer synchronization and multiple devices cascade.