3D Solutions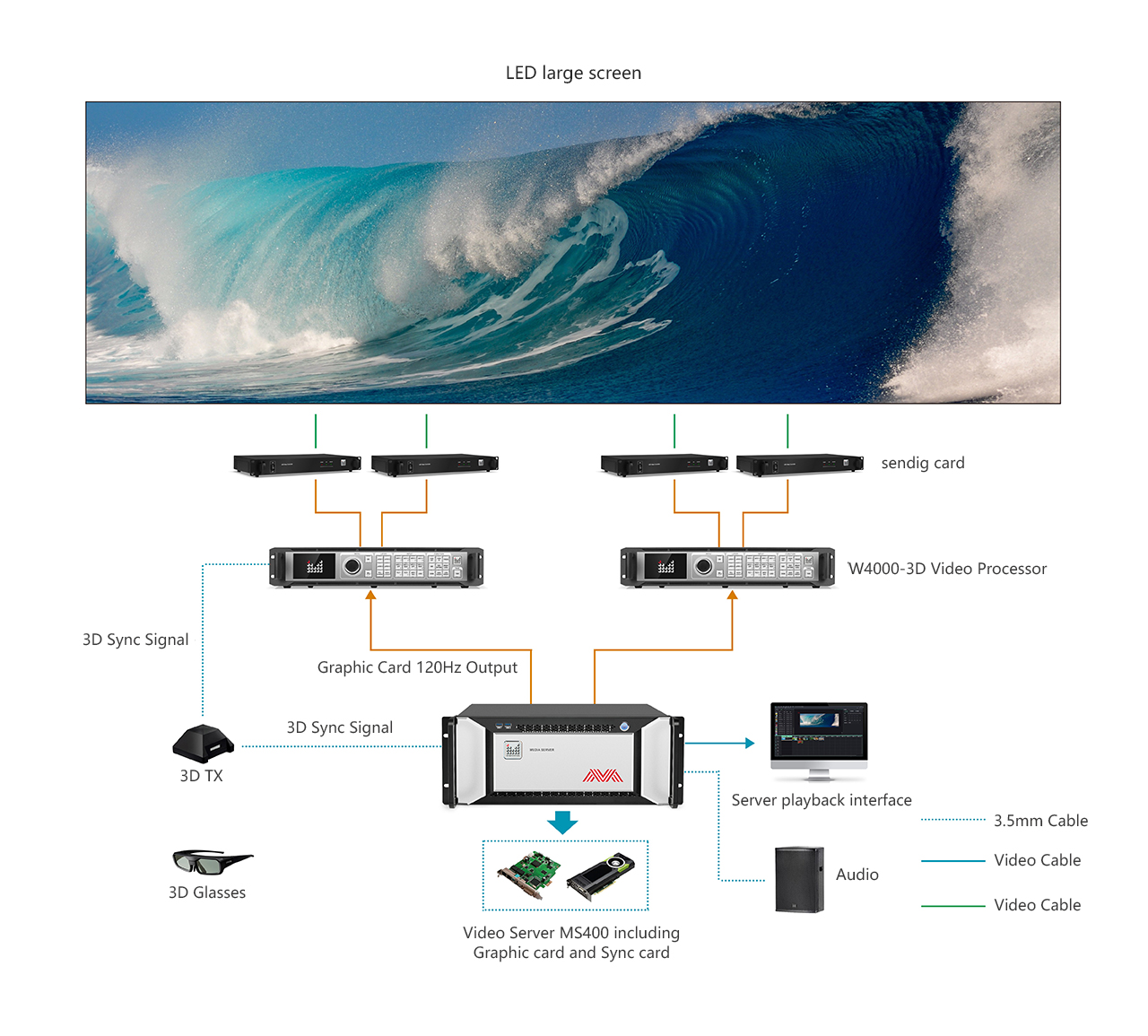 Solution Introduction

:
It consists of multimedia server, 3D video processor, standard independent controller, receiving card, 3D transmitter and glasses. It is suitable for virtual simulation education platform, new 3D exhibition hall, large stage, cinema, museum and other places.
Solution

Features:
Active Shutter 3D
The full link is 120Hz, and the user's left and right eyes receive 60Hz images, and it is easy to experience the continuous and flicker-free 3D effect.
Compared with the traditional control system about 60Hz, the technical advantages of this scheme are:
1: 2D/3D display is pixel-to-pixel display, standard 3D would be enlarged display;
2: 2D/3D display no need to switch on device, opening the 3D application is 3D display, closing it is 2D display, no need complicated operations;
3: 3D effect is good, no flicker, no ghosting.
Strong Compatibility
In addition to regular 3D video playback, the server also supports the installation of third-party 3D applications, such as 3D games, 3D rendering software, etc., which is convenient for users to apply different software according to different industries.
Related Products
Related products