Conventional Fixed Solutions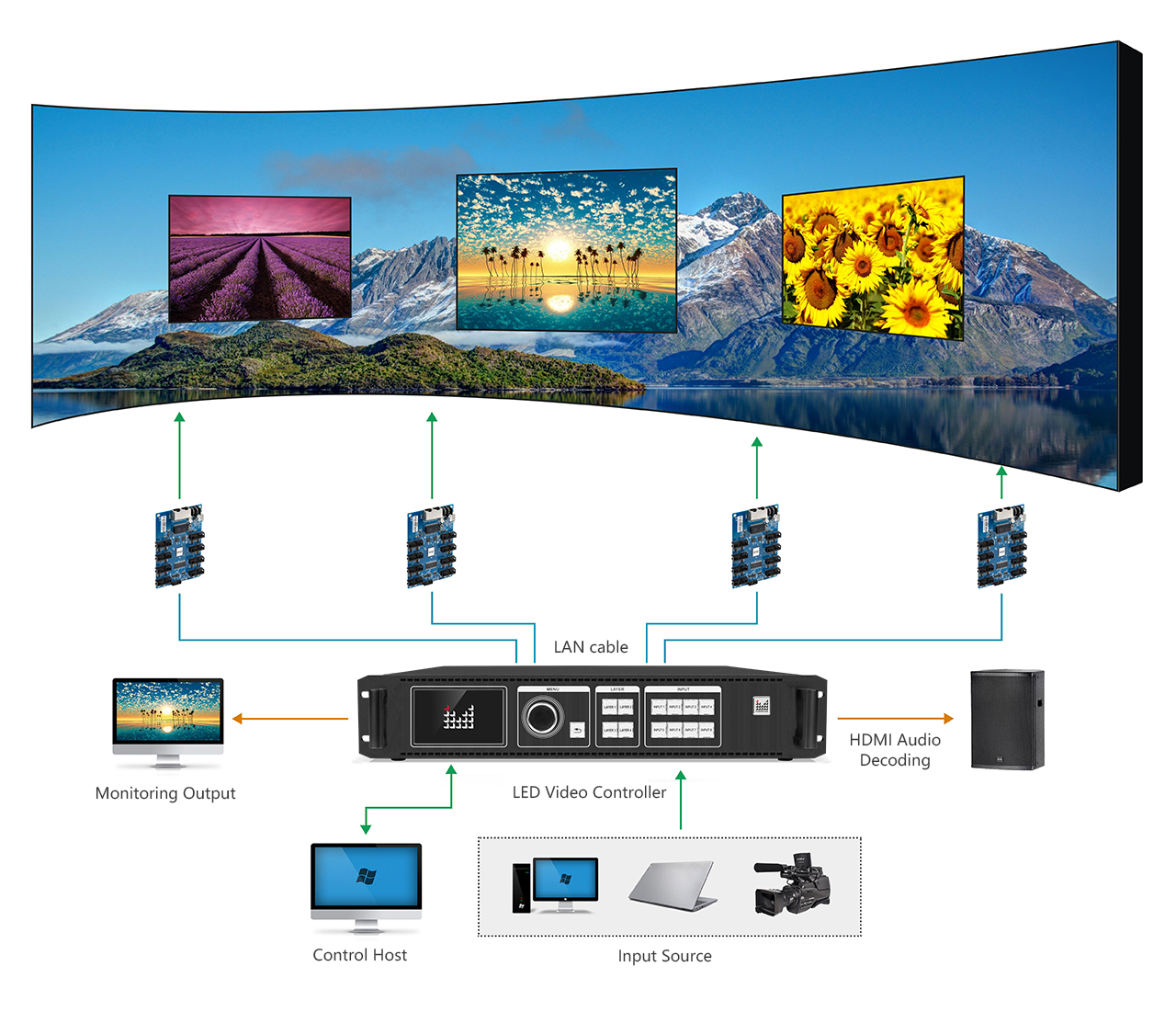 Solution Introduction:
It is composed of LED video controller and sapphire series receiving card. It has strong versatility and wide application, suitable for fixed installation of conventional LED screens such as indoor and outdoor advertising, shopping malls, exhibition centers, theaters and conference halls.
Solution Features:
1:Powerful functions and wide applicability
Multi-channel video signal input, U disk playback, HDMI audio decoding, support for simultaneous audio and video switching; maximum 4-screen display, seamless switching between display scenes; while satisfying the point of screen, it also supports one channel of monitoring output, which is convenient for users to real-time monitor of LED screen.
2:Multiple inputs and powerful functions
Meet a variety of fixed display needs. (different models have slightly difference on load ability and functions)
3:High integration and compatibility
Using LED video controller and receiving card to replace the traditional processor and sending card and receiving card mode, the new mode which is high integration and can reduce risk factors, and receiving card supports mainstream driver chips, have better compatibility.
Related Products
Related products