On April 28, at 2:30 p.m. the new product release conference of Magnimage was successfully held online.
Magnimage officially released the integrated video control solution and three series of new products,
and won the love and support of thousands of partners and friends. About 38000 people watched the live product launch.
At the moment of the epidemic, Magnimage takes the development opportunity of the industry,
puts forward a brand new development goal, and releases three series new products , aiming at the application of permanent installation projects,
to share the latest integrated solutions with the national viewers.
The first released product is newly developed LED control system series products,
including multiple specifications of receiving card, 2K / 4K sending card and integrated video processor.
With the characteristics of large loading: maximum 192K of a receiving card and 10.4M of a sending card,
32 outputs(max 18M) of the integrated video controller, combined with the unique free routing technology,
color and gap correction, it is the cost-effective one, to make the picture display of LED display more high-definition and delicate.
Information-releasing System
It can replace the computer for terminal management, network management,
information transmission and storage, synchronous and asynchronous playback control and other functions.

The product has small volume, strong function and convenient in installation, which is suitable for any project.
Play text, picture, animation, video, analog clock, real-time information and other formats,
it can realize authority management for all uploaded content.At the same time,
it has the characteristics of centralized management, real-time publishing, intelligent control, HD playback,
which is suitable for the application environment of advertising, light pole screens, indoor and outdoor LED advertising screen in various places.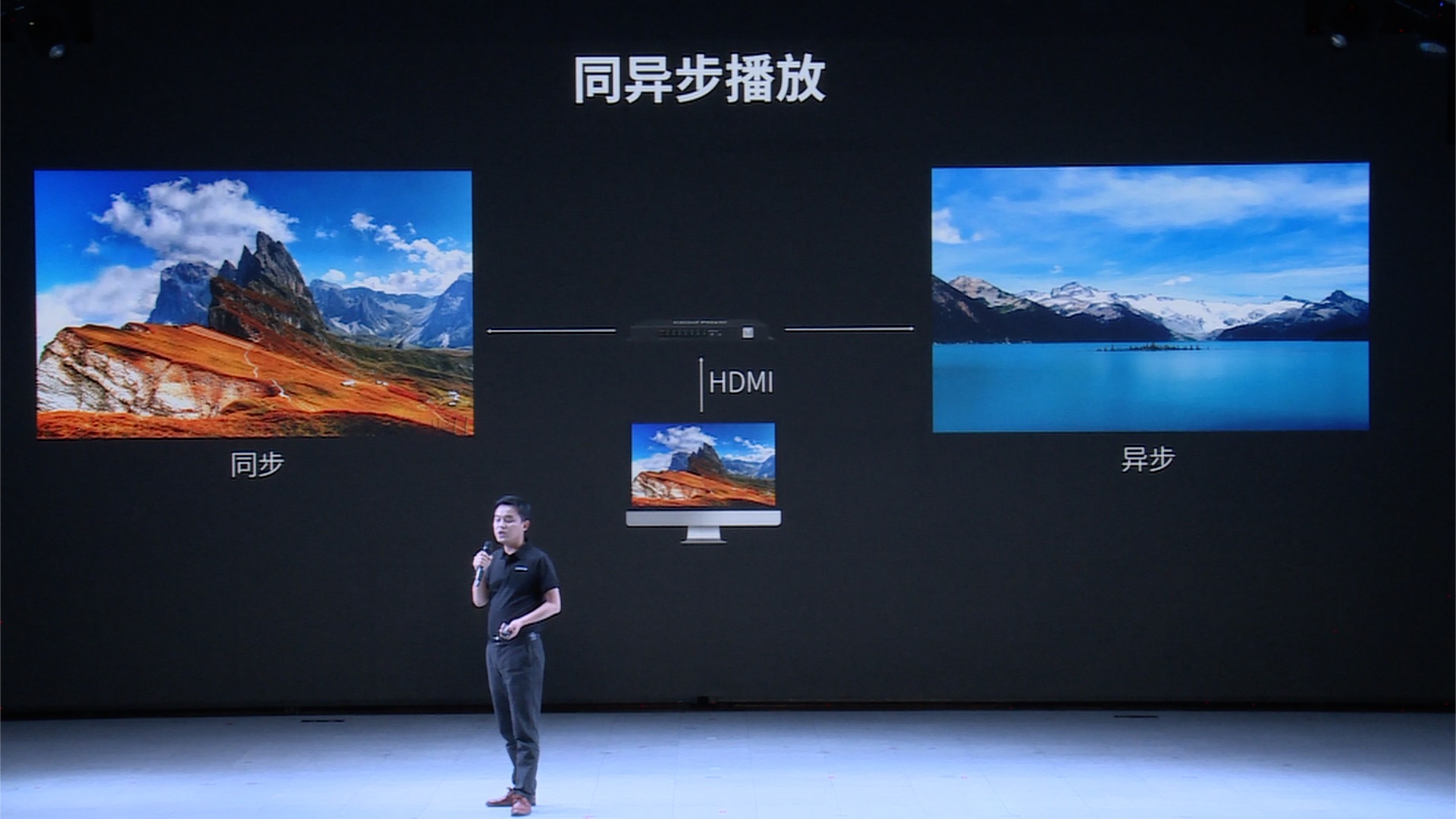 Media Server
The third new product released at last is Media Server Series

Equipped with powerful processing capabilities of CPU, dual memory,
dual graphics card, dual power supply and other hardware equipment and control with Win10 professional operating system,
DVI*16, HDMI*4,DP*4, three output ports are optional, which can realize 16K x 2K @ 60Hz large resolution LED lossless output.
It has the functions of NDI acquisition, video acquisition card, network video source input,
built-in Magnimage G4 software with multiple scenes and layers, fade in and fade out switching, HDR, 3D, creative-shaped, intelligent playback etc..
At this press conference, Magnimage clarified the further development direction.
Facing the current market environment, the R&D team constantly improved the new technology,
we launched new products to meet the market various requirements.
See a next level in innovation with our new products!