All-in-One 8kx2k video console
MIG-EC90 Series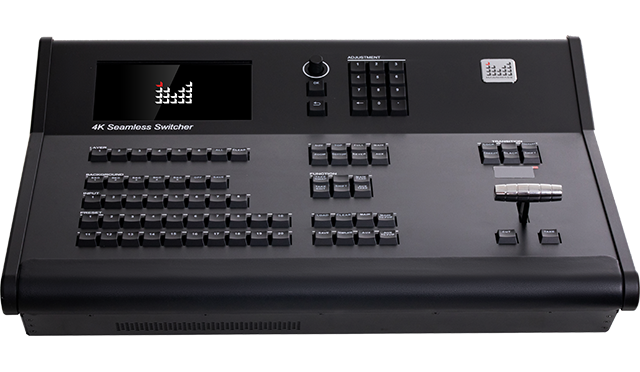 8x4K x2K@60Hz Input, 4x 4Kx2K@60Hz Output
4-channel output includes 2-channel 4K main output and 2-channel 4K auxiliary output, supports customized output resolution, independent output or mosaic output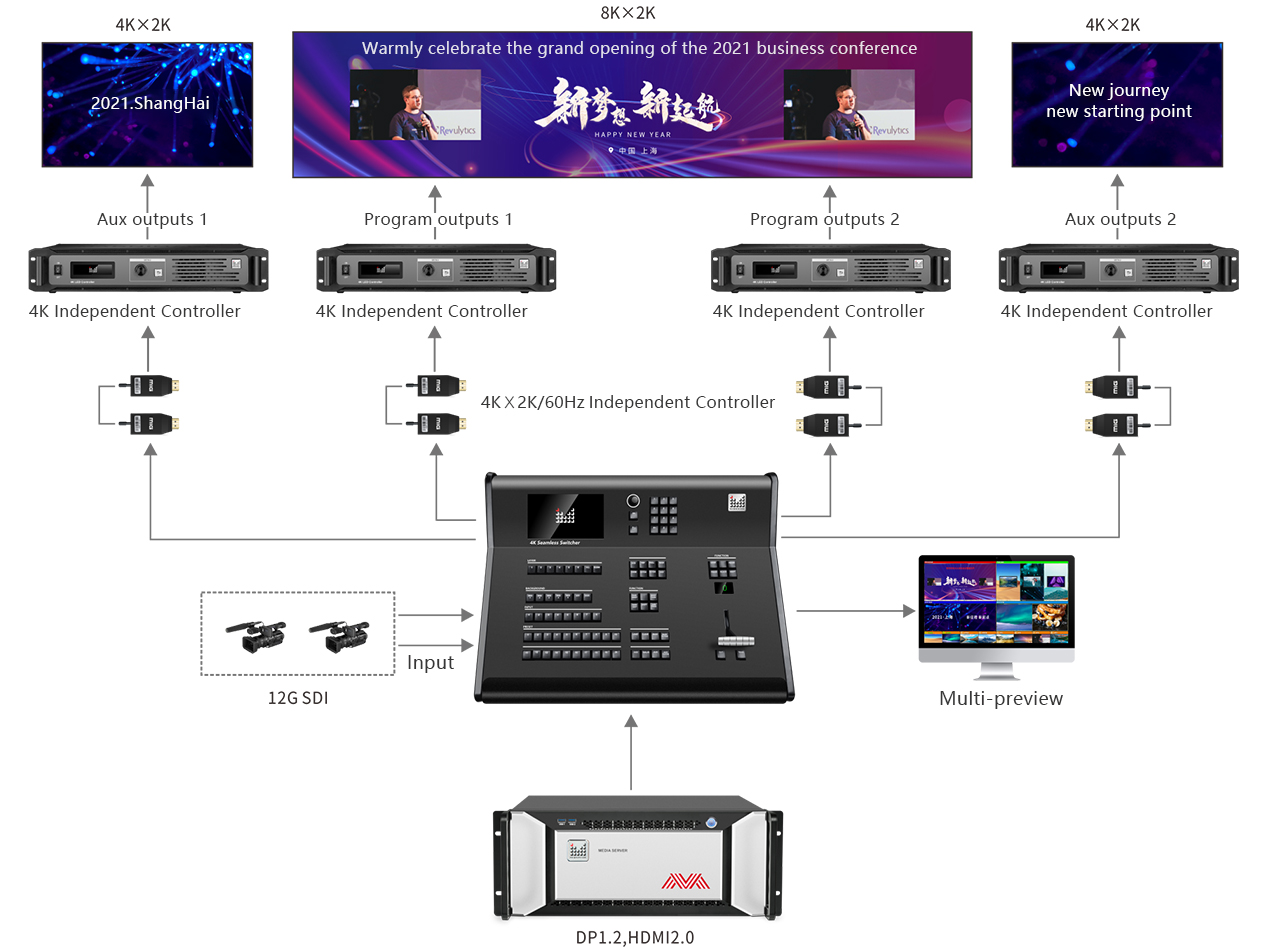 Multi-layers, seamless switching
The Program output support 6 independent layers and fade in/out switching.
The size and position of all layers can be set freely.
The AUX output support 1 full screen layer and fast-cut switching.
Various Layer Effects
Main output supports a variety of layer effects such as layer scenes, customize border effects, shadow functions, etc.
Support 12G SDI Input
Lossless transmission standard 4K@60Hz video signal input, making the picture quality more high-definition, meeting the high-demand video signal transmission needs of the broadcasting and television industry
Multi-window preview
All input and output signals can be real-time monitored, modify the name and remarks, and ensure that the activities are safe.
Multiple Preview Layouts
Provides 5 fixed layouts and custom layouts, which are convenient for users to customize settings according to their own preferences, helps to improve the efficiency.
Virtual output
The two main outputs support virtual screen settings, and the resolution of the preview interface is virtualized to the actual resolution of the LED screen, which is convenient to complete the layer parameter settings quickly and accurately.
4K Ultra-long Distance Lossless Transmission
Work with MOPT401-T/R 4K fiber optic extender to achieve 4Kx2K@60Hz ultra-long distance lossless transmission.
Various Control Methods
Touched screen control, T-bar switching control and keyboard control